How to put the sure in Crop Insurance
It all started because farmers who love Precision Ag wanted more. Can you measure how much damage is in my field? This is how SkyClaim was born.
Unlike other forms of insurance, farms can have multiple policies with multiple insurers on one field. When a claim is made, each company sends out an adjuster to assess damages. We've had customers where their findings are wildly different, ranging between 30 – 80% damaged.

Skymatics decided to look at this problem differently than the rest of the market. To work with industry professionals, growers, developers and more to develop SkyClaim into a solution you could count on. Our automated crop damage analysis s capable of generating downloadable reports quickly and accurately. We provide farmers, adjusters, and insurance companies with cost-effective and easy to understand damage assessments.
Developing a solution meant problem-solving
Not only finding solutions for the roadblocks we encountered along the way but solving the big challenges. For instance, users:
Obtain results within minutes with on-demand field damage summary
Have confidence in independent and objective third party opinion of damages
– Time-stamped imagery provides an unbiased historical reference
Are able to hire or capture their own imagery
– Imagery can be submitted by growers, adjusters, and insurers
Receive precise measurements of damage extent
– Reported loss percentages compared with end-of-year yields are within 3%
Producers aren't the only ones taking notice
Adjusters and insurers are witnessing huge gains from this technology. Insurance companies are able to collect digital data to do truer predictive modeling, hyper-local event tracking, and historical references for claims disputes. Adjusters are gaining efficiencies while also increasing safety. 
Here's an example of how loss claims were measured, and how they are now with the SkyClaim Crop Damage Report. The level of detail and reliability has the potential to change the industry.

Adjusters are enthusiastic about adding this new technology to their arsenal. We held an internal training session to prepare adjusters for integrating drones and SkyClaim into their workflow. Now they can scout faster and create loss estimates with drone technology, computer vision, and AI.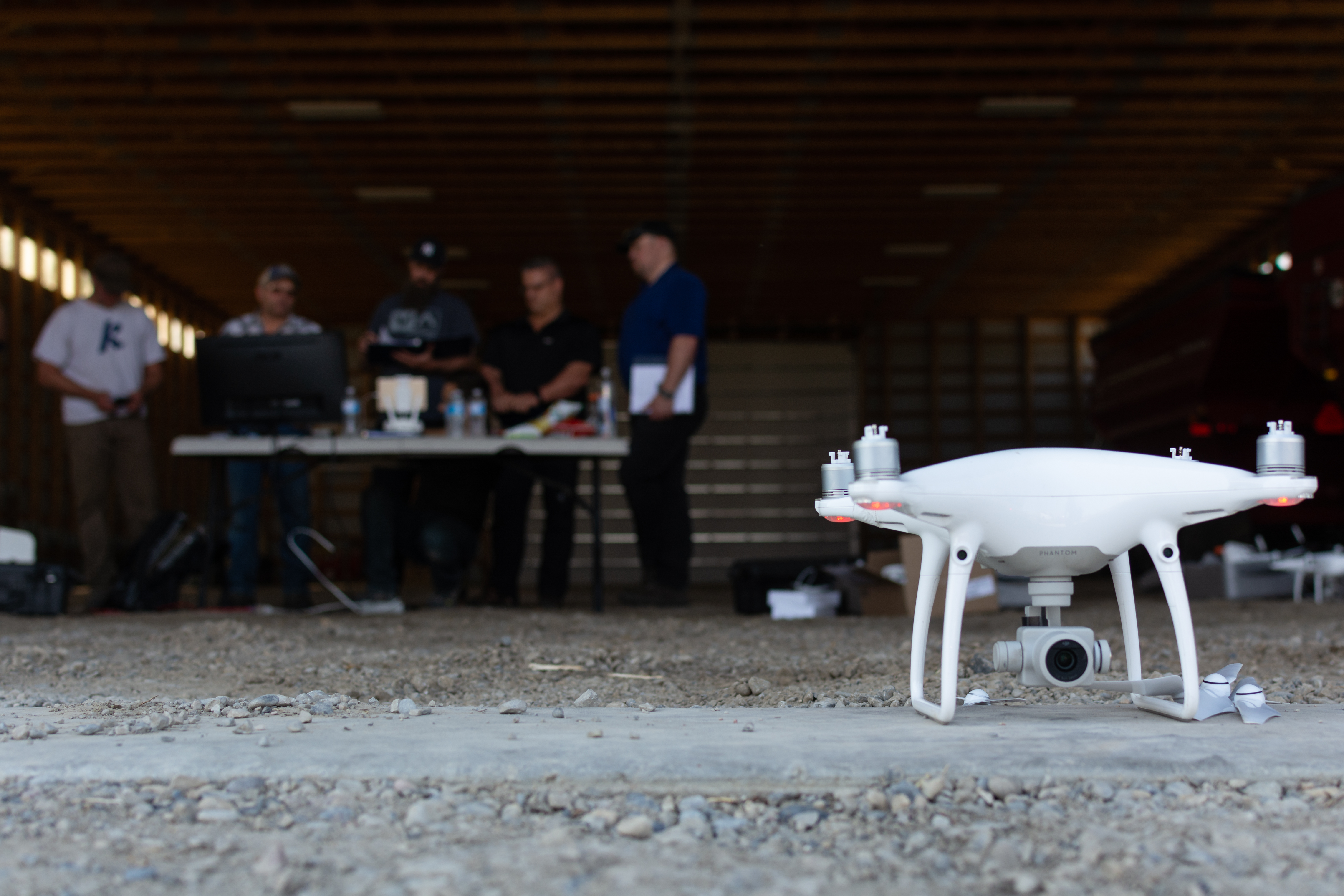 Field adjusters use SkyClaim's full-field analysis to:
Assist in the claims adjustment process
Improve yield-loss modeling
Gain an accurate and objective analysis across the entire field at once
Save hours on site
Assess hard to access areas
Better target sample locations
"Allow for the adjuster to see differences in crop health, making sure inspections and counting are done in the appropriate locations resulting in a better representation/adjustment of the field" – Rennie McQueen, Palliser Insurance
As a result, SkyClaim creates transparency and betters relationships between growers, adjusters, and insurers. Each user group gets consistently accurate information about crop loss. Farmers gain peace of mind, adjusters have a new tool in their toolbelt, and insurers have data they can manage.
To see SkyClaim for yourself click here or go to www.skyclaim.io. Create a free account to view demo data and download reports.