SkyClaim uses computer vision and AI to improve the way insurers look at crop loss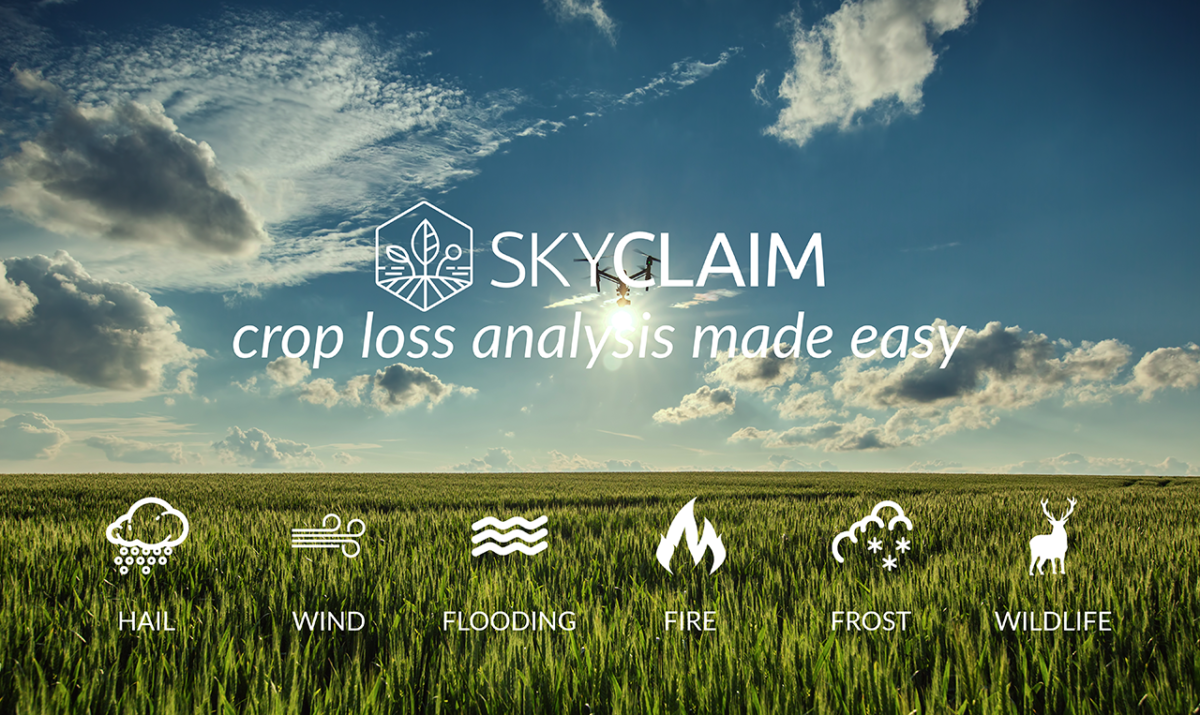 CALGARY, CANADA (June 21, 2018) – Today, Skymatics, the Calgary-based technology company,
announced the launch of their crop damage mapping tool, SkyClaim. Developed to bring value
to farmers by highlighting crop loss across a whole field, this new software uses machine
learning to identify and quantify crop loss area.
"I walked through how we worked with Skymatics in identifying what hog damage is and how we
use SkyClaim to look for that damage signal throughout the rest of the area… When people look
at [the damage map] they are absolutely blown away." – SkyClaim user.
SkyClaim launches today at www.skyclaim.io. A personalized dashboard provides users
multiple tools to visualize and understand the extent of crop damage. Downloadable reports
identify, classify and quantify specific damage types to support insurance claims.
Industry-leading insurance companies are already integrating these reports into their
adjustments, knowing that SkyClaim "Would allow for acres to be paid more accurately" –
SkyClaim Enterprise client.
Crop loss claims become more efficient with real data in less time with less manpower. Utilizing
computer vision and artificial intelligence, SkyClaim transforms images into information. To
analyze your own maps and view sample data sets, visit skyclaim.io/register.
About Skymatics:
Skymatics provides leading-edge solutions for industrial data capture and processing. Utilizing the
latest technologies, Skymatics focuses on commercial solutions for the Agricultural, Oil & Gas,
Mining and Construction industries. Their team of industry experts specializes in analyzing aerial
maps and pushing the boundaries of image analysis. For more info visit: www.skymatics.com.
Contact:
Samantha Verlaan, Sales & Marketing
samantha@skymatics.com
403-536-4004