Who are we?
Skymatics was started in Bermuda in 2011 by Connor Burns and EJ Burrows. After over a year of planning and lots of legal and legislative hurdles the pair was granted the first license for commercial aerial operations using UAV's in Bermuda's history. In early 2014 Bermuda Aerial Media incorporated it's first international base of operations in Canada. Since then, we have re-branded as 'Skymatics' (to emphasize our focus on more industrial services) added to our core team, and are quickly growing across Canada and the US
How do we help you?
At Skymatics we carry out many different aerial services including aerial inspections and surveys using our state of the art
UAVs
. Whether it's a close visual inspection of a live flare stack, live transmission tower, or higher altitude imaging of agricultural fields, topographic land surveys or commercial/residential real estate, we can help you with it all. We also offer our clients select aerial video services through our various media partners.We currently cater to various industries ranging from the Energy and Mining sectors to the Agriculture and Construction.
What makes us different?
Skymatics is a very unique company in the aerial imagery and inspection industry. Unlike many other UAV operations, Skymatics has a large international team that operates a wide variety of vehicles and equipment spread over three countries. With a growing and highly trained workforce, Skymatics is able to offer you industry leading services regardless of your location. Skymatics employs the best pilots and data analysts and we are extremely proud of our services and our strict commitment to safety.
A small company helping clients worldwide.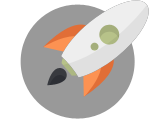 We're here to help YOU take off!
click below to contact us now
We'd Love To Hear From You!
Fill out the form and our team will be in touch with you promptly. Thank you for your interest!
1933 10th Ave SW
Calgary, AB T3C 0K3
403.536.4004
info@skymatics.com
www.skymatics.com